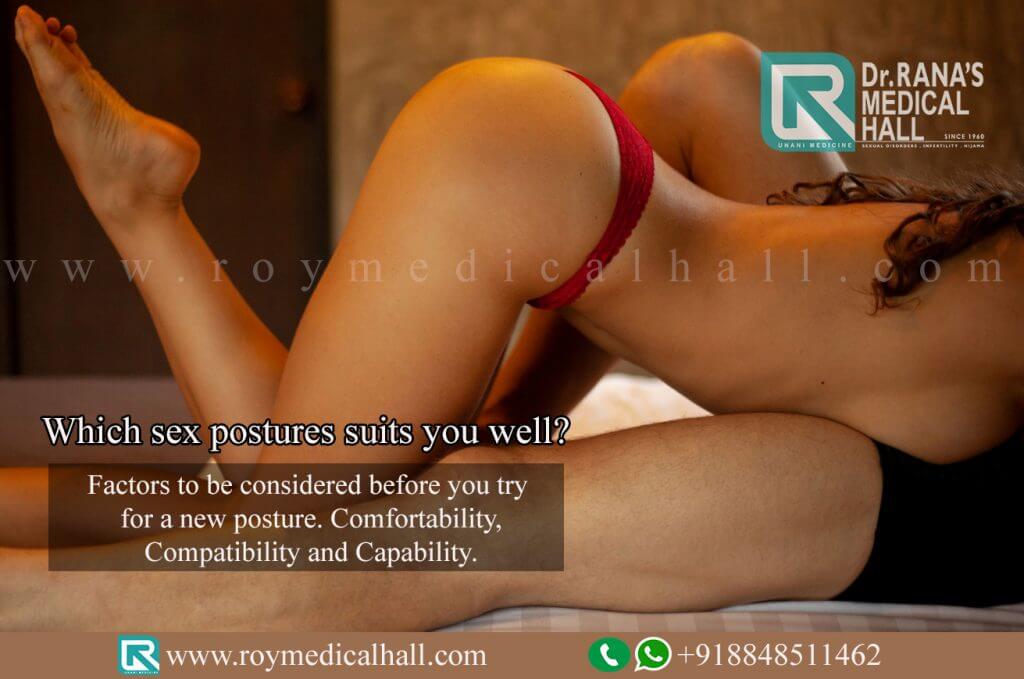 Which sex postures suits you well?
Which sex postures suits you well?
The success of Sex is all about getting the right move in the right place. Couples usually try many postures to make their encounters more pleasurable and fun-filled. There will be many successful and failed attempts. It's better to master one or two sex postures which are comfortable and suits both of you.
Factors to be considered before you try for a new posture. The factors you should remember is your Comfortability, Compatibility and Capability.
Why comfortability matters?
Both partners should be comfortable in that particular posture. In many cases (for instance: missionary position) comfort of woman will be ignored. She might be suffocating in that position. She's not a couch to lean on or a weight lifting champion to hold you. Please consider that before you get it on. Communication helps you to know whether your partner is comfortable or not.
Did you know the importance of Compatibility with your partner?
Compatibility with your partner is needed before you try new postures.
You can Always welcome Experiments but You should talk with your partner and understand how it feels for them.
How much extra punch does it give?
Whether they are enjoying it or not?
Is it giving some extra deep penetrating feel than other positions?
Do they get a strain or pain?
Do you have to do any adjustments in the positions to give a better pleasure for them?
Discuss how they want you to perform and how you want it to be?
Considering their liking definitely make them compatible with you.
Capability is the key.
Capability for trying a new posture is very crucial here. You need to fit into that position. Stamina, fitness and flexibility matter here. Keep your body fit and flexible. Your mind should be young and energetic and your spirits high.
Don't you know Porn movie stars are professionals?
Seeing porn videos, Many wishes to do many new things but they fail. Don't let that make your confidence down. The postures you see there and the way they make it may not suits you. Finding the right postures that suit you both should be the priority.
Do you know the Best Postures for your Sexual disorders?
If you have any sexual disorders like premature ejaculation, erection issues, lack of stamina or any such problems, then you have to be very careful in selection. Educate yourself about the best positions that go well with your problems. Understanding the right postures that suit you will help you with a better performance with confidence.
Do you have any queries or doubts regarding the right postures?
Our sexologist can help you to find the right postures for your problem after considering your sexual issues, stamina, physical capability, and many other factors. Pay a visit .. Play well!!…