Consult Our Sexologist, FREE! Online - Tele / Video Consultation*
Dr Rana's Online Consultation – Know Us
Dr Rana's Medical Hall is a Government accredited® Herbal Unani Clinic since 1960, with a team of aspiring Best Sexologist Doctors in Kerala, who are experienced and well versed in Men's Sexual Health and their Sexual Disorders.
Our Sexual Medicines are Safe, Effective and Fast working Herbal remedy with the goodness of old tradition coupled with the most modern clinical accuracy. Our Sexual Health Care includes treatment for Premature Ejaculation, Erectile Dysfunction, Sexually Transmitted Diseases (STDs), Penile Health Disorders, Infertility and Hijama.
FREE Online Consultation For YOU with our  Sexologist Dr Althaf
We are happy to offer Free Online Consultation for your Sexual issues and tensions with our eminent Sexologist Dr Althaf Ibrahem Rana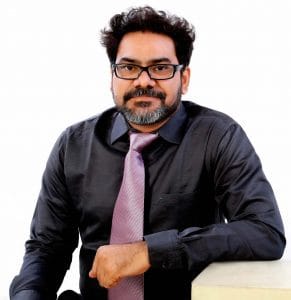 Free Email Consultation
For Free Email Consultation, please send your Medical history and related Medical reports to our email doctor@roymedicalhall.com
Free Online Consultation
Duly fill the Consultation Form to Consult Online Sexologist for Sexual Disorders FREE.
Please note, We are addressing many cases daily, So you will be in a Queue. After studying your medical case, Our Sexologist will revert you shortly. We know your concern, but please bear with us.
FREE* TELE Consultation : Tele / Video Consultation
You can consult our Sexologist through Voice call or Video call for immediate assistance.
VOICE Call Consultation
Fix an appointment for Voice Consultation with our Sexologist over the phone.
VIDEO Call Consultation
You can also book a time slot for a face-to-face Video Consultation.
A Prior appointment is mandatory for Tele Consultation.
For appointments and fixing a convenient consultation time, please contact us via
Call us – +918848511462
WhatsApp – +918848511462
Please Note: These facilities are available for fixing the appointment and for general enquiries only.
You can also book an appointment with our Sexologist through
Email – appointments@roymedicalhall.com
Contact form
Tele Consultation Charges will be Rs 500* (Indian)
Tele Consultation Charges Foreigner $10
You can talk to us in English, Malayalam, Hindi, Urdu and Tamil.
Walk-in Consultation
You can also walk into any of our clinics at locations Ernakulam, Kottayam, Thrissur, Angamaly
or Alappuzha as per your convenience, call to know +918848511462.
* Conditions Apply
FREE your Sexual Frustration forever!