Erectile Dysfunction Treatment in Dubai Since 1960
Erectile dysfunction is a major sexual problem. Here, a man is in major trouble to get and maintain an erection, which is firm enough for a vaginal penetration. Even though, erectile dysfunction affects all age groups, whether young or old, is more common in aged men. Many expatriates in UAE, struggling with erection issues, seek our sexologists for their erectile dysfunction treatment in Dubai.
Why Dr Rana's?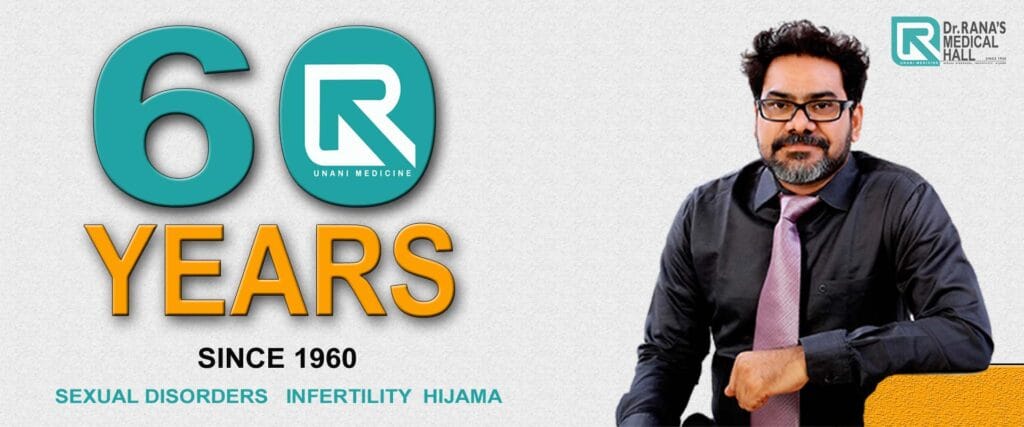 Firstly, lack of regular sex life can be the main culprit. Indeed, physical and psychological factors add to it. Therefore, our best sexologists of Dubai Sharjah and Abu Dhabi find out the exact problem. Moreover, they initiate the apt treatment for the root cause.
Our top sexologists, famous for erectile dysfunction treatment in Dubai, provide guidance and proper Ayurveda medicines for men to get back their proper erection and power, in no time.
Erectile Dysfunction Treatment in Dubai with the best Ayurvedic Herbal Medicines
 Our Sexual Medicines are scientifically proven, effective and fast working traditional herbal remedy, with the goodness of old tradition coupled with most modern clinical accuracy. As a result, all our medicines are safe and with zero side effects. Moreover, we have a proven track record of successfully treating thousands of patients around the globe, since 1960.
How to get cured by the best erectile dysfunction treatment in Dubai?
You can fix an online consultation witho ur best sexologists of Dubai Sharjah and Abu Dhabi, for permanently curing all your sexual abnormalities that worry you. Furthermore, virtual consultation is the simple, fast and easy way to consult our doctors, at your convenience.
Moreover, after a detailed consultation, our sexologists suggest you, the best remedy for handling your erection issues. Indeed, by religiously following the techniques and medicines, you will certainly start seeing the changes in no time.
Treatment for Men's Sexual problems
Actually, many men struggle in bed, due to different sexual health issues. Even though, sexual problems affect all age groups, older men are more prone to them. Some of the common sexual problems include: 
Erectile dysfunction
Lack of sexual desire
Low stamina etc
Contracting with Sexually transmitted diseases is another major problem faced by both men and women.
Whatever be your sexual concern, the first and foremost thing to keep in mind is to seek immediate medical attention. Consulting a sexologist, talking openly and freely about sexual problems and taking medication are all still taboos in our society. But don't hesitate, you have the best sexologists of Dubai, Sharjah and Abu Dhabi to treat any sexual issues you are facing.
Secondly, what you should be careful about, is the credibility of medicines you opt. In market, you have many options that assure magical power from a single dose itself. But unimaginable side effects follow.
We offer the best treatment for all men's sexual problems including erectile dysfunction treatment in Dubai, Sharjah and Abu Dhabi and ensure to provide 100% safe, traditional herbal medicines that can eradicate all your sexual worries forever.
Solutions for Men's Sexual problems and erectile dysfunction treatment in Dubai
Sexual problems, faced by men need immediate care and attention. If unattended, these issues worsen very fast.
Sexual problems, which are faced by men from all the Emirates of UAE like Abu Dhabi, Dubai, Sharjah, Ajman, Umm Al Quwain, Ras Al Khaimah and Fujairah, are treated by our expert sexologists.
We sent medicines for erection issues, early ejaculation problems, lack of sexual desire and all other sexual problems to our clients residing at Marawah, Masafi, Masfut, Mirbah, Mleiha, Nahil, Sha'am, Sila, Sir Bani Yas, Sweihan, Wadi Shah, and Zubarah
Sexologist Doctors in Dubai
We provide erectile dysfunction treatments in Dubai and places of UAE like Dibba Al-Fujairah, Khor Fakkan, Kalba, Jebel Ali, Madinat Zayed, Ruwais, Liwa Oasis, Dhaid, Ghayathi, Ar-Rams, Dibba Al-Hisn,Hatta.
Also, our sexologist treats people from Al Madam, Abu al Abyad, Adhen, Al Ajban, Al Aryam, Al Awir, Al Badiyah, Al Bataeh, Al Bithnah, Al Faqa, Al Halah, Al Hamraniyah, Al Hamriyah, Al Jazirah, Al Hamra, Al Jeer, Al Khawaneej, Al Lisaili, Al Manama, are administered by our top sexologists.
We are also famous among people of UAE's places like Al Mirfa, Al Qusaidat, Al Qor, Al Shuwaib, Al Rafaah, Al Rashidya, Al Yahar, Asimah, Dalma, Dadna, Digdaga, Falaj Al Mualla, Ghalilah, Ghub, Habshan, Huwaylat, Khatt, Khor Khwair, and Lahbab, for treating sexually transmitted disease.
Sexual medicines are also administrated to people living in Al Bastakiya. Al Karama, Bur Dubai, Business Bay, Downtown Dubai, Dubai Marina, Deira and Jumeira.
We can successfully send medicines for premature ejaculation treatment in Dubai, and also to any part of UAE including Abu Dhabi, Sharjah, Ajman, Umm Al Quwain, Ras Al Khaimah and Fujairah via DHL courier within a week.
After Online consultation, ayurvedic medicine had been sent to many patients who stay near Burj Khalifa, The Dubai Fountain, The Dubai Mall, Dubai Miracle Garden, Global Village and Port Rashid
Many expatriates from different parts of the world, who reside in and around Sheikh Zayed Road, Jebel Ali Port, Dubai Marina (New Dubai'), the Palm Industrial Area and Downtown Dubai consult us for their sexual problems.
Safe and successful erectile dysfunction treatment in Dubai
Erection issues are always heart breaking situation for men. Seeing her unsatisfied face is a nightmare for men. All your worries end here! Consult our best sexologists online for the permanent cure of all your sexual problems We assure you the best possible treatment that can regain your sexual power and hardness in no time.