Premature Ejaculation treatment in Dubai -Since 1960
Premature ejaculation is a frustrating condition where the sexual climax happens shortly after vaginal penetration. Here the climax happens even before the partners start enjoying the sexual act. Occasional happening of such event is common in bed. But, if it's regular, our sexologist, with years of experience, in premature ejaculation treatment in Dubai, can help you out. You can consult directly or by Tele Medicine Online Consultation.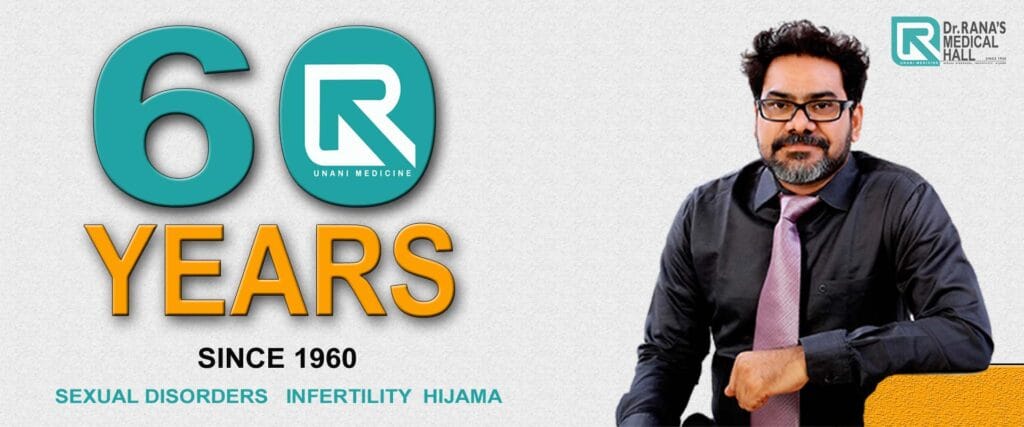 Premature ejaculation affects men of all age groups. Unfortunately, it's common in many expatriates due to the absence of proper sex life. In fact, premature ejaculation can happen, due to physical and psychological problems. Whatever be the reason, it's a devastating situation for you and your partner.
Repeated failures in bed results in unsatisfied sexual life. Small Problems become big ones when not addressed.
Our sexologists, who do premature ejaculation treatment in Dubai counsel many such couples with intimacy issues and relationship problems. Indeed, the ultimate remedy to save their relationship is proper and precise medication.
If you are struggling with this issue, the best thing you can do is to consult the best sexologist since 1960, for the treatment of premature ejaculation in Dubai, as soon as possible.
Consult sexologists online for premature ejaculation treatment in Dubai
Our efficient sexologists are available with the best and most effective herbal remedies which are safe and secure. Whenever, You feel, can reach us through online consultation, where a detailed case study is done and after reviewing your case, 100% safe herbal medicines will be delivered to your door step by DHL courier service, in a week.
What Causes Premature Ejaculation?
The most common causes of PE are stress, anxiety, fear, and alcohol abuse. You could also experience PE if you masturbate excessively, have sex at a very young age, or have an over-sensitive penis.
Furthermore, other significant factors include smoking, genetics, guilt, infrequent sexual activity, performance anxiety, infection of sexual organs, etc. A very important point, you should note is that, sometimes, PE can also be related to Erectile Dysfunction. Our experienced sexologist can certainly help you to identify your exact problem and cure it forever with the best Premature ejaculation treatment in Dubai, Abu Dhabi and Sharjah.
A Few Remedies for handling Premature Ejaculation
Divert your thoughts
This is a no-brainer. If you get an urge for early completion or ejaculation, you could prevent that feel by focusing on non-erotic thoughts. For example, you can count backward, think about sports, work, etc.
Use condoms
Condoms can really help to extend your ejaculation time. Wearing them, makes you feel less sensation during intercourse, helping you avoid early or accidental orgasms.
Pause and start
This is an effective physical technique for PE. If condoms don't work, you can try stopping the movement to make the urge go away. Once the pressure subsides, you can continue this, and repeat it 3-4 times. Our sexologists can counsel you well to handle the urge of early ejaculation. Don't hesitate to contact us for premature ejaculation treatment in Dubai
Other Important Things to Remember
Here are some other things to keep in mind, if you are facing PE:
Firstly, reduce the consumption of spicy food
Secondly, cut back on tea and coffee
Thirdly, find ways to manage stress
Moreover, stop fantasizing too much
Furthermore, avoid staying up late
Also, say no to drugs
Natural Ayurvedic Premature Ejaculation Treatment in Dubai
There are proven medications in Unani and Ayurveda that can treat PE, without side effects and other issues. With the help of our eminent sexologists , you can find personalized medications for your problem. Our clinic was started in 1960 by Dr M.S.Roy. From all these years, we have a successful track record of thousands of patients, who underwent sexual treatment for their various sexual issues from us.
With our time tested traditional medicines, we assure you the permanent cure for all your sexual problems.
Solutions for Men's Sexual problems and premature ejaculation treatment in Dubai. Men suffer with many sexual issues. We treat patients with sexual problems, from all the Emirates of UAE like Abu Dhabi, Dubai, Sharjah, Ajman, Umm Al Quwain, Ras Al Khaimah and Fujairah.
Sexologist Doctors in Dubai
We sent medicines for erectile ejaculation, lack of sexual desire, low stamina and all other sexual problems to our clients living in Al Mirfa, Al Qusaidat, Al Qor, Al Shuwaib, Al Rafaah, Al Rashidya, Al Yahar, Asimah, Dalma, Dadna, Digdaga, Falaj Al Mualla, Ghalilah, Ghub, Habshan, Huwaylat, Khatt, Khor Khwair, Lahbab, Marawah, Masafi, Masfut, Mirbah, Mleiha, Nahil, Sha'am, Sila, Sir Bani Yas, Sweihan, Wadi Shah, and Zubarah.
We administer Premature ejaculation treatment in Dubai and nearby places of UAE like Dibba Al-Fujairah, Khor Fakkan, Kalba, Jebel Ali, Madinat Zayed, Ruwais, Liwa Oasis, Dhaid, Ghayathi, Ar-Rams, Dibba Al-Hisn, Hatta, Al Madam, Abu al Abyad, Adhen, Al Ajban, Al Aryam, Al Awir, Al Badiyah, Al Bataeh, Al Bithnah, Al Faqa, Al Halah, Al Hamraniyah, Al Hamriyah, Al Jazirah, Al Hamra, Al Jeer, Al Khawaneej, Al Lisaili, Al Manama.
Along with pre-ejaculation treatment for sexually transmitted disease are also provided to people living in and around of UAE and nearby places like Al Bastakiya, Al Karama, Bur Dubai, Business Bay, Downtown Dubai, Dubai Marina, Deira and Jumeira.
Premature Ejaculation Treatment in Dubai for Expatriates & Citizens
We can successfully send sexual medicine via DHL courier service to any part of UAE including Sheikh Zayed Road, Jebel Ali Port, Dubai Marina (New Dubai), the Palm Industrial Area.and Downtown Dubai in a week time.
We offer online consultation for Premature Ejaculation treatment in Dubai and also top attraction places of Dubai like
Burj Khalifa, The Dubai Fountain, The Dubai Mall, Dubai Miracle Garden, Global Village and Port Rashid
Best premature ejaculation treatment in Dubai by eminent Sexologists. For permanent cure of your sexual worries, you can fix an appointment with our sexologist now and avail the best possible premature ejaculation treatment in Dubai.
You can experience the best real time consultation with our eminent Sexologists through online. You can share your thoughts and worries openly and freely to them.
After a detailed review, our sexologist will come up with the best personalized Ayurvedic herbal medicines and you will get them delivered within a week through DHL courier service.