Best Sexologist of Dubai Sharjah AbuDhabi – Since 1960
Men's sexual problems are always embarrassing, as they affect the conjugal life of both the partners. Consistency in sex is a thumb rule for better sex. Many expatriates who live without their partner, finds difficulty to maintain this consistency. Unfortunately, this Sexual abstinence or sexual restraint, in course of time, may lead to many sexual problems like erection issues, early ejaculation problems, lack of sexual desire and many more. All this issues end up in mental stress and intimacy issues with his partner.Dr Rana's Medical Hall, the best sexologist of Dubai, Sharjah and AbuDhabi, gets to see and treat many such cases. Of course, there are many expatriates who suffer from various sexual and relationship problems.
Why Dr Rana's?
60 years of Legacy – Dr Rana's Since 1960
Authentic & Effective HERBAL Remedy
for Men's SEXUAL disorders
Experienced & Trusted Sexologist Doctors
Body – Mind approach for Sexual Healing
Direct / Chat / Email / Online / Tele / Video – CONSULTATION
English, Hindi, Tamil, Malayalam & Urdu – Languages we speak
Best Sexologist of Dubai Sharjah AbuDhabi Since 1960
India holds persuasive traditional ties with Persia and Middle East countries from time immemorial. Apart from maintaining diplomatic ties, the two regions tangibly share their art, science and even more, the medical know-how. All the regions in the world develop their own medical knowledge. In the case of India, we acquire and conglomerate knowledge and techniques, remodeling into a new way.Even at the outset of 1960 itself, from Gulf and middle east, people with sexual imperfections seek help and medications from our India's best sexologist, Dr Rana's Medical Hall. In fact, early from that time, people from Middle East scribble their sexual queries and problems in inlands and postcards and sent to us. Indeed, we provided ethical, rejuvenating and permanent remedies in our replies, along with the medications.Since then, we were known as the best sexologists of Dubai Sharjah and AbuDhabi and of course, other places of UAE/Middle East
Times fly and in this internet age too, we, at the Dr Rana's Medical Hall are still doing the same, through online sessions and video conferencing, thereby helping the citizens and expatriates of the region by providing our medical proficiency and prowess, embedded in the age old traditions of Unani and Ayurveda systems of medicine.
Whether it is 1960s or 2020s, the perpetual and efficacious solutions for the most alarming sexual calamities is safely treated here with 100% herbal remedies.
Thus from that time itself we have proved our worth as the best sexologist of not only Dubai but also other Emirates of UAE like Abu Dhabi, Sharjah, Ajman, Umm Al Quwain, Ras Al Khaimah and Fujairah. .
Online Consultation with the Best Sexologist of Dubai Sharjah AbuDhabi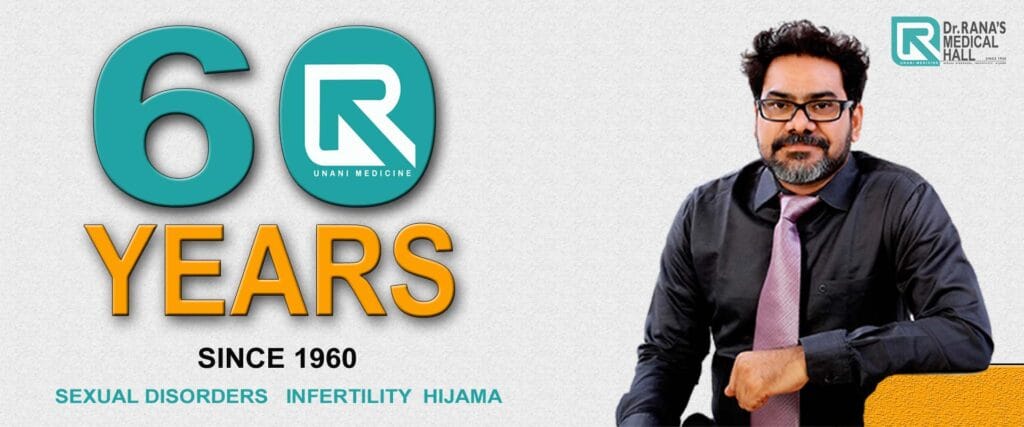 A real time consultation with our eminent sexologist is available for all your sexual worries and issues. Talk to our doctors openly and freely. After a detailed consultation, we will prescribe appropriate medicines, initiate and execute their prompt delivery within a week
You can consult our Best Sexologist of Dubai, Sharjah and AbuDhabi to regain your sexual health and power, regardless of age or other health issues.
Please note: We, successfully and safely send Ayurveda herbal Sexual medicines from Kerala, India to all parts of UAE, through DHL courier service in a week time.
Treatments for All Sexual diseases
In fact, men suffer with umpteen number of sexual problems. Whatever be your sexual worries, we have the cure with our time tested Ayurveda herbal medicines.
Indeed, we have high success rates for permanently curing Erectile Dysfunction, Premature Ejaculation, Penile Enhancement, Low libido, and STDs. We are committed to serve people with our time-honored erudition supported by stringent, scientific and safest execution.
Solutions for Sexual problems by the Best Sexologist of Dubai Sharjah AbuDhabi/ UAE
Sexual problems can be certainly alarming in one's life. Timely treatment is certainly needed for the permanent cure. Dr Rana's can be your best choice for finding solutions for sexual diseases in men.
We are always thankful to the clients who choose us and believe us for treating their sexual issues.
Patients, seek treatment for sexual problems, from all the Emirates of UAE like Abu Dhabi, Dubai, Sharjah, Ajman, Umm Al Quwain, Ras Al Khaimah and Fujairah.
Sexologist Doctor of Dubai
Medicines are sent for erection issues, early ejaculation problems, lack of sexual desire and all other sexual problems to our clients residing at Dibba and Al-Fujairah.
We can also send medicines to Khor Fakkan, Kalba, Jebel Ali, Madinat Zayed, Ruwais, Liwa Oasis, Dhaid, Ghayathi, Ar-Rams. Also to places like Al-Hisn and Hatta, Al Madam, Abu al Abyad, Adhen, Al Ajban, Al Aryam, Al Awir. Furthermore, Al Bataeh, Al Bithnah, Al Faqa, Al Halah, Al Hamraniyah, Al Hamriyah, Al Jazirah.
We do send medicines to Al Hamra, Al Jeer, Al Khawaneej, Al Lisaili, Al Manamaare and Al Badiyah.
We provide treatment for sexually transmitted diseases to people living in UAE.
We can successfully send sexual medicine via DHL courier service to any part of UAE. It include Al Mirfa, Al Qusaidat, Al Qor Sila, Sir Bani Yas and Sweihan.
Also, we provide treatment at Al Shuwaib, Al Rafaah, Al Rashidya, Al Yahar, Asimah. Moreover, in places like Dalma, Dadna, Digdaga, Falaj Al Mualla, Ghalilah, Ghub and Habshan. Furthermore, we can offer treatment at Huwaylat also.Khatt, Khor Khwair, Lahbab, Marawah. Also Masafi, Masfut, Mirbah, Mleiha, Nahil, Sha'am,Wadi Shah, and Zubarah is in our list..

Our client circle for the treatment of sexual diseases include people from Al Bastakiya, Al Karama and Bur Dubai. We do have clients from Business Bay, Downtown Dubai, Dubai Marina, Deira and Jumeira as well.
Also, we have many online consultation patients, coming from top attractions places of Dubai and nearby places such as Burj Khalifa, The Dubai Fountain, The Dubai Mall, Dubai Miracle Garden, Global Village and Port Rashid,
Moreover, many expatriates from India as well other parts of the world, who works in and around Sheikh Zayed Road, Jebel Ali Port, Dubai Marina (New Dubai) the Palm and Industrial Area and Downtown Dubai consult us for their sexual problems.
Whatever be your sexual frustrations, worry not! We are the best sexologists in Dubai, or for that matter, the best sexologists of UAE itself, (which include places like Abu Dhabi, Sharjah, Ajman, Umm Al Quwain, Ras Al Khaimah and Fujairah) who can give you the best, safest and effective sexual medicine for your sexual problems.