Sex With Herpes – Everything to know
Getting diagnosed with Herpes doesn't mean it's the end of your sex life. But the truth is that it is completely possible to have satisfying and normal sex with the disease. Having sex with Herpes is not a cause for worry until you are careful and take the right precautions.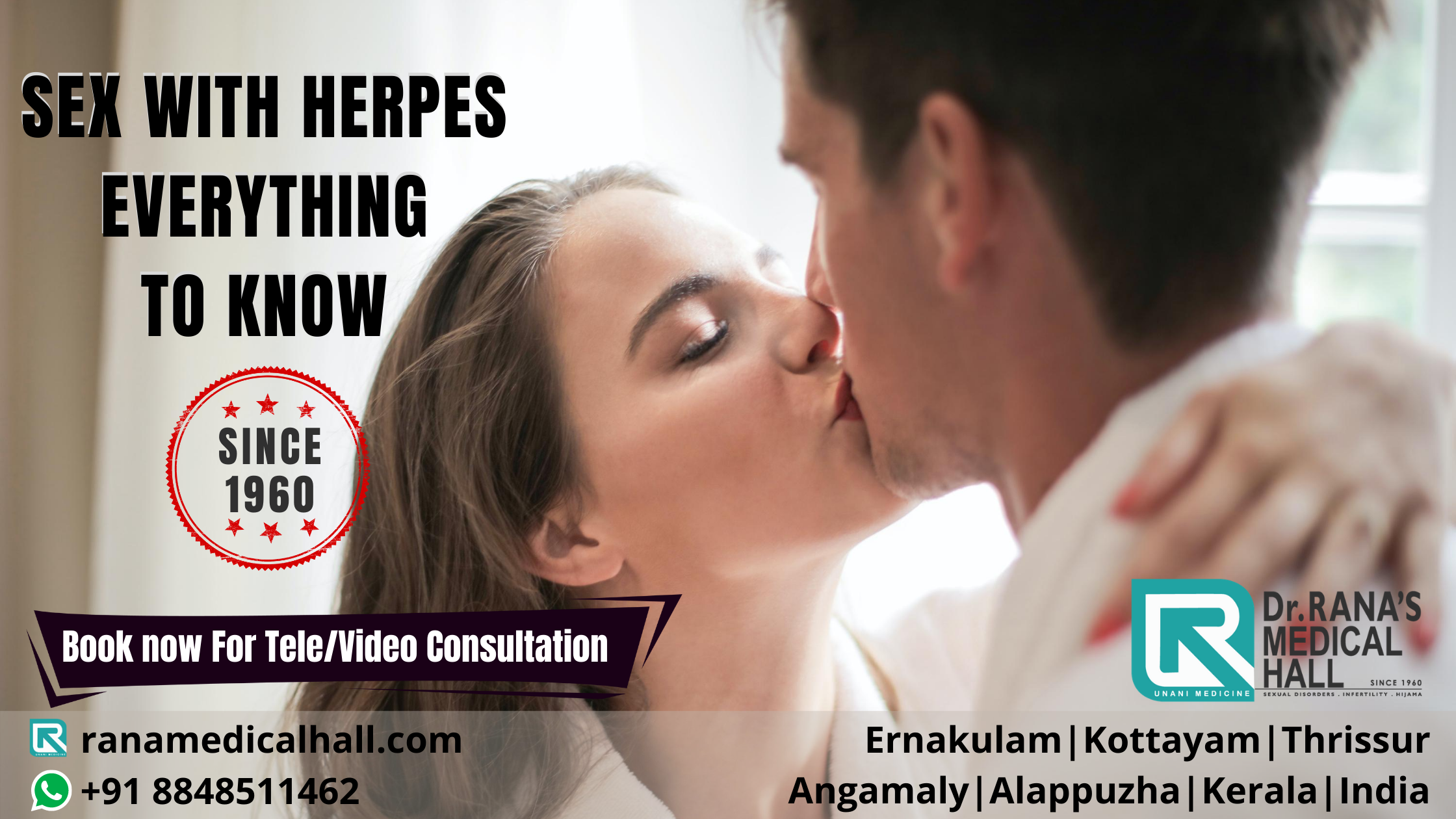 How To Have Safer Sex With Herpes?
Everyone with Herpes doesn't have the symptoms, and thus, it is tricky to stop the spread of the disease. But, the good news is that it is possible to have a great sex life with Herpes, as long as your partner understands and accepts the risk.
Follow every safe sex practice and take proper medications to eliminate the risk of spreading the virus to your partner. Here are some very important things you should follow:
Never have sex during outbreaks
Use condoms and dental dams
Accept the risks and take proper medications
Use a good lubricant to avoid friction
Tell Your Partner
If you know that you are infected, tell your sexual partner. It is essential that your partner is aware of your condition so that you can follow safe sex practices. Usually, nobody likes to disclose they have an STD, but it always better to be open, honest, and safe.
Take Treatment Before Sex
While you do not need to stop having sex, it is better to take a break once you find out any symptoms. This will help to prevent transmitting it to your partner. Furthermore, the virus has a tendency to spread quickly during the initial phase. Thus, speak to your sexologist and get herpes best and safe treatment.
With the right combination of positive attitude and medications, having herpes doesn't need to be the end of your sex life. We offer 100% effective venereal disease treatment for Herpes, safe herbal medicine for Gonorrhoea, and for all STDs with healthy and effective Scientific Herbal, Unani and Ayurvedic medicine with no side effects.
We have clinics in Ernakulam, Kottayam, Thrissur, Angamaly, and Alappuzha. Online Tele/video consultation is also available for all your sexual problems.