Male Infertility: Major Causes And Treatments
Male infertility is defined as a condition when a man cannot make his partner pregnant even after frequent, unprotected sexual intercourse for a year or longer. Fertility problems aren't your fault, and it is faced by almost one in ten couples trying for a child. Find out everything you need to know about Male Infertility Causes And Treatments
Fortunately, there are many safe and effective treatments that significantly improve the chances of pregnancy. Let us look into the major causes and treatments for the condition, opined by our male infertility doctor in Kerala.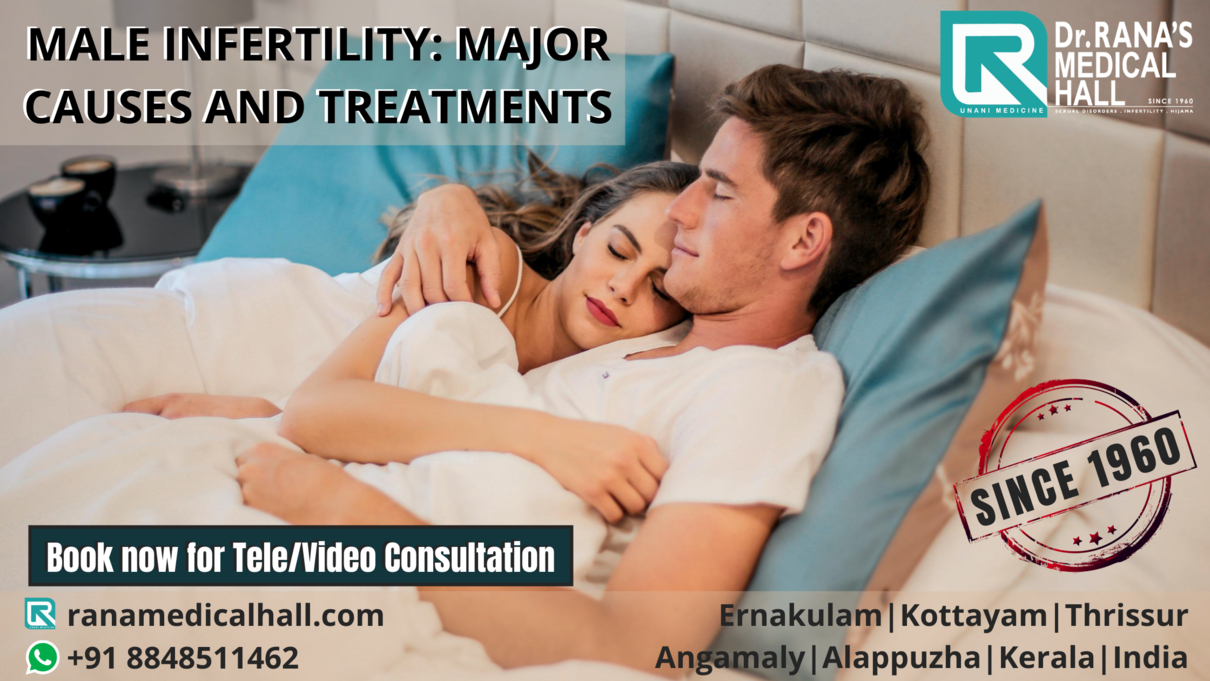 Causes
In order to conceive, all the steps during the fertilization have to happen correctly. And, in about one-third cases of infertility, the issue is with the man. The cause of this issue can be hereditary, illnesses, injuries, chronic health problems, lifestyle choices, etc.
Here are some of the major causes of male infertility:
Genetic defects or abnormal sperm production due to undescended testicles. Also, enlarged veins in the testes can affect the quality of sperm.
Using alcohol, marijuana, steroids, or cigarette smoking.
Taking medicines for high blood pressure, depression, or bacterial infections.
Genetic diseases like cystic fibrosis or structural problems such as a blockage in the testicle.
Damage due to cancer and its treatment. Radiation therapy or chemotherapy can impair sperm production.
Regular exposure to heat can raise body temperature which in turn could affect sperm production.
Excessive exposure to environmental factors like radiation, pesticides, or chemicals.
Treatments
The treatment for male infertility depends on the above-mentioned causes. A good sexologist who specializes in men's sexual health and treatment can help you by advising proper drugs. You can also get guidance on effective penile enhancement treatment. Thus, you will be able to get your partner pregnant through normal sex.
Dr. Rana's Medical Hall offers healthy and effective Scientific Herbal, Unani, and Ayurvedic medicine with no side effects. We have clinics in Ernakulam, Kottayam, Thrissur, Angamaly, and Alappuzha. Online and Tele/video consultation is also available for all your sexual problems.