Sex After 50: Everything You Should Know
It is a misconception that older people lose interest in sex. According to studies, people have active sex lives in their later years. Moreover, it has been proved that more than half of the people above the age of 70 are sexually active. At the same time, sex after 50 is not so pleasant because of the physical limitations, lifestyle diseases, menopause, etc. But, these are certainly not so big reasons to halt your lovemaking! Here are the most important things you should know about sex after 50 according to the best sexologist doctors in Kerala.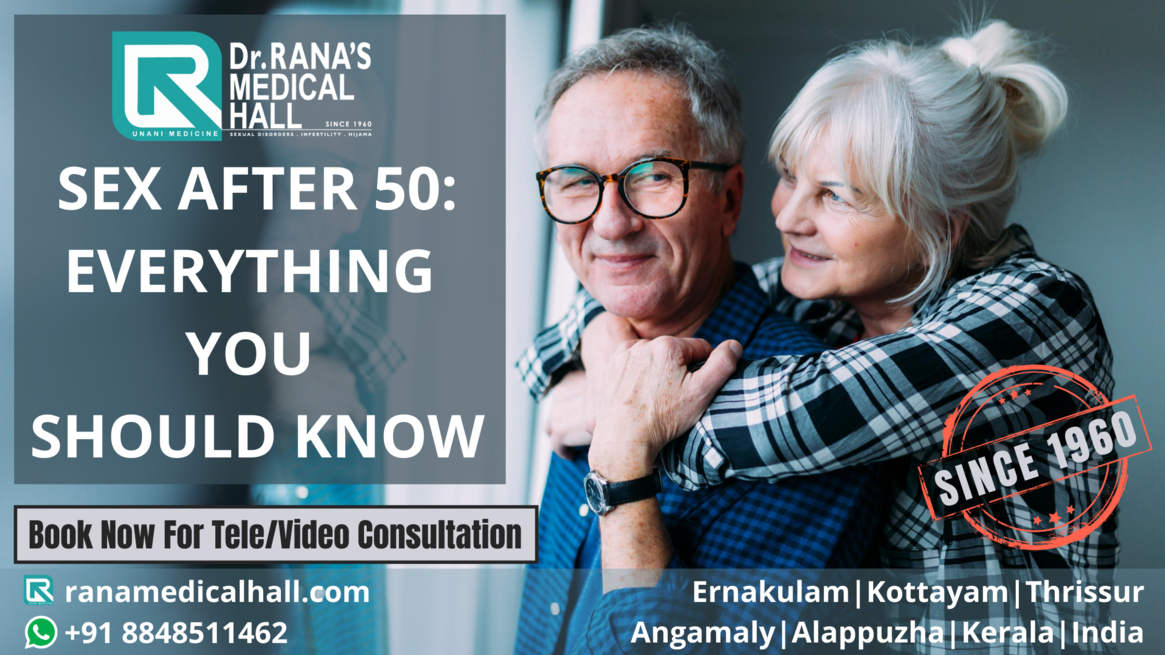 It's Good For You
Sex has many benefits for your health. According to experts, staying sexually active in older ages is not only good for your physical health but it's also good for your mental health. Sex boosts mood and lowers stress besides increasing your emotional connection.
Certain Positions Are Safer
Sex is physically demanding, and your favorite moves may put stress on your body after 50. Thus, sexologists suggest positions that utilize larger muscle groups, like spooning, missionary, and doggie style. Basically, you ought to acknowledge your limitations and take things slow.
Softer Sex after 50
Yes, we are talking about the penis. It is natural not to have the strongest erections after a certain age. But it doesn't mean that the man is not feeling the desire. Moreover, you could have nocturnal emissions or Nightfalls. You can take the help of Ayurvedic medicine for sexual weakness for better sex after 50. Also, you could go for an effective penile enhancement treatment that will help you get back the lost strength.
More Sexual Freedom (sex after 50)
Just like wine, sex gets better with age! While you grow older, you can settle into your body without fears and inhibitions. According to sexologists, women are often concerned with sexual performance in their youth. But after the 50s, they understand more about their bodies, and the sex becomes great!
Dr. Rana's Medical Hall offers healthy and effective Scientific Herbal, Unani, and Ayurvedic medicine with no side effects. We have clinics in Ernakulam, Kottayam, Thrissur, Angamaly, and Alappuzha. Online and Tele/video consultation is also available for all your sexual problems.