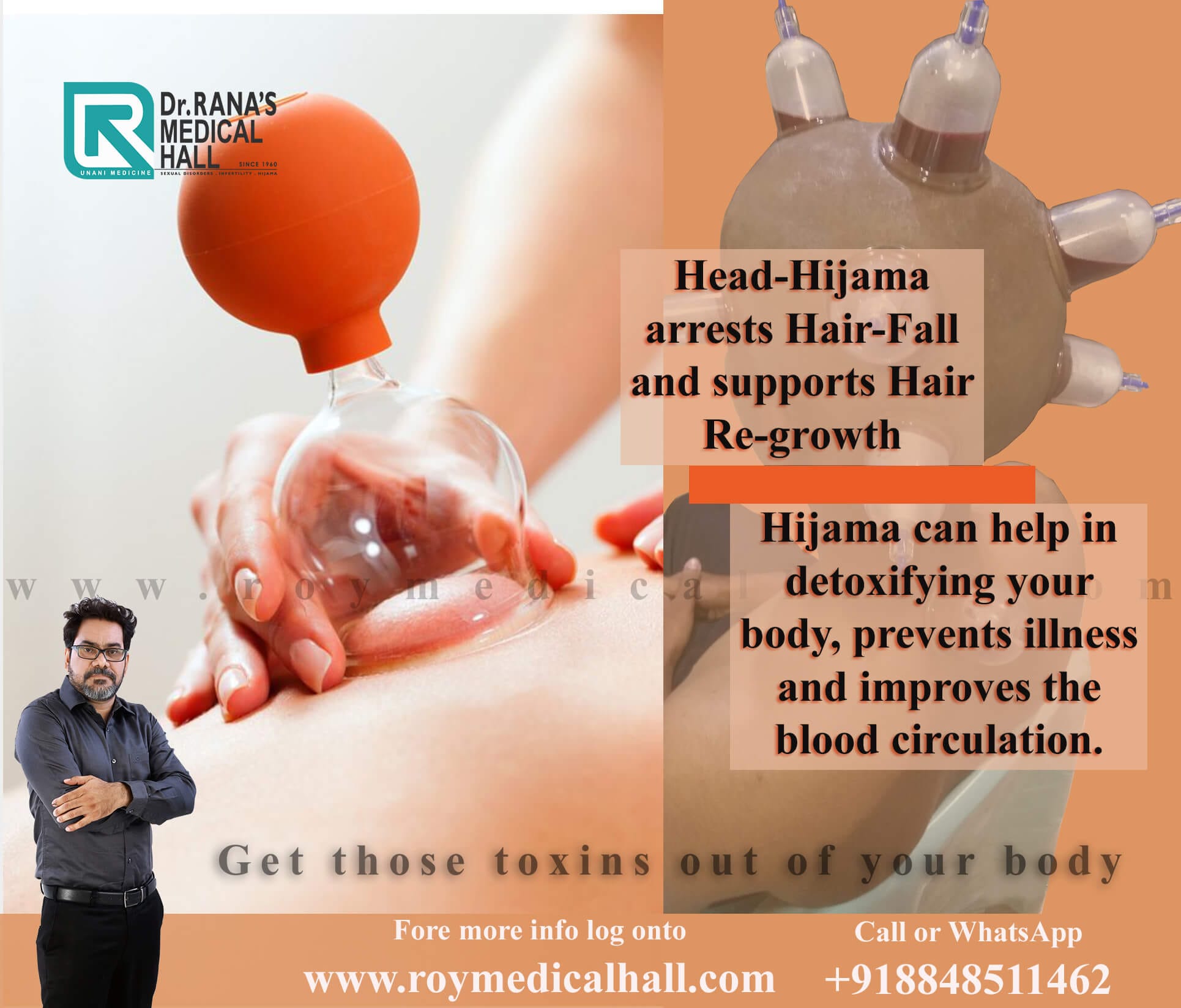 Head Hijama
Head Hijama – Hairfall, dandruff, Alopecia, thinning hair… problems of hair are endless and the pain it gives are boundless.
Head Hijama is found to be the best remedy for solving many problems related to your hair. It can arrest your hair fall, supports the growth of new hair, prevents existing hairs from further damage and falls, and also makes your hair root stronger. Apart from these, hijama is a good solution for migraine, headaches, enhances mental clarity and also improves your eyesight.
What more could one ask for?
Hijama can help in detoxing your body, prevents illness and improves the blood circulation and much more…
Get a pre-booking for your hijama session, done most professionally and hygienically by our well-experienced doctor. Get those toxins out of your body and feel Rejuvenated!!!.. Read More about wet hijama
How to consult our Hijama therapist for a Hijama Session?